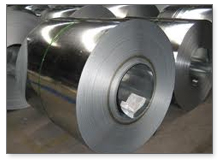 Incoloy 800 is widely used in equipment that must have high strength and resistance to oxidation, carburization and other harmful effects of high temperature exposure. For service requiring optimum creep and rupture properties, Incoloy 800H or 800 HT are used. The high contents of nickel and chromium in the alloys also give good corrosion resistance.
Incoloy 800 is a solid solution strengthened alloy of nickel, chromium and iron with small additions of aluminium and titanium. Incoloy 800H and Incoloy 800HT are developments of Incoloy 800, which give better performance at high temperature. ASME design codes give significantly higher design strengths for Incoloy H and HT than Incoloy 800, and allow their use to higher temperatures. AS1210 prequalifies Incoloy 800 for use to 800oC. ASME specifications allow the use of Incoloy 800 to 815oC, and of Incoloy 800H and 800HT to 982°C.
Typical Applications: Thermal processing equipment in industrial applications, such as baskets, trays and fixtures. In chemical or petrochemical processing it is used for heat exchangers and piping systems in nitric acid media, especially where resistance to chloride stress corrosion cracking is required.
Description: Incoloy 800/800H/800HT are solid solution nickel chromium iron alloys with small additions of aluminium and titanium to improve corrosion and oxidation resistance. They are used for high temperature service, where resistance to oxidation and carburization are required. For optimum stress rupture properties, or for pressure vessel service above 815oC, Incoloy 800H or Incoloy 800HT should be used.
Austral Wright Metals can supply these alloys as plate, sheet and strip, rod and bar, seamless and welded tube and pipe, fittings, condenser & heat exchanger tube, forgings and forging stock.
Oxidation Resistance The chromium and nickel contents of the alloy give excellent oxidation resistance, good resistance to carburization and resistance to sulphidation at low concentrations of oxidizing and reducing sulfur. The alloy also has reasonable resistance to nitridation in cracked ammonia, but falls short of the resistance of Inconel 600.
Chemical Composition:
(ASTM B407, Seamless pipe & tube)
Element

Incoloy 8000

Incoloy 800H

Incoloy 800HT

Nickel

30.00 – 35.00

30.00 – 35.00

30.00 – 35.00

Chromium

19.00 – 23.00

19.00 – 23.00

19.00 – 23.00

Iron

39.50 min

39.50 min

39.50 min

Carbon

0.10 max

0.05 – 0.10

0.06 – 0.10

Aluminum

0.15-0.60

0.15-0.60

0.25-0.60

Titanium

0.15-0.60

0.15-0.60

0.25-0.60

Aluminum + Titanium

0.30 -1.20

0.30 – 1.20

0.85 – 1.20

ASTM Grain size

Not specified

5 or coarser
RELATED METALS:
VLX800(tm)
AL 800(tm)
Ferrochronin 800(tm)
Nickelvac 800(tm)
Nicrofer 3220(tm)
Nicrofer 3220 LC(tm)
Sanicro 30(tm)
CM 800H(tm)

SPECIFICATIONS:

| | |
| --- | --- |
| AMS 5766 | ASTM B409 |
| AMS 5871 | ASTM B514 |
| ASTM B163 | ASTM B515 |
| ASTM B366 | ASTM B564 |
| ASTM B407 | DIN 1.4876 |
| ASTM B408 | UNS N08800 |
GENERAL INFORMATION :
Principal Design Features


A Ni-Cr-Fe alloy that resists high temperature oxidation. This alloy is a first choice for an upgrade from the 300 series stainless steels when improved performance or strength at temperature is required. For higher ASME Boiler and Pressure Code design values, consider Alloy 800HT.




Applications


Heat treating equipment and fixtures. Sheathing for electric resistance alloy tubular heating elements. Heat exchangers.




Forms & shapes


Wire, Sheet, Plate, Strip, Round Bars, Hexagonal, Flats, Square, Angle, Channel, Blanks, Tubes, Billets, Pipes, Pipe Fittings, Forging Rings, Special Shape Foxrgings, Fasteners Etc.